Gemm Piano Supply is at the 2018 China Shanghai Music Show!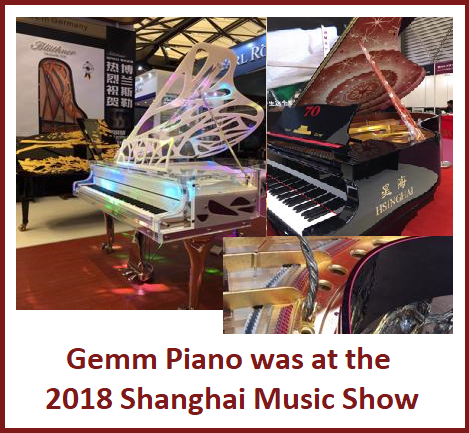 Gemm Piano Supply takes on 2018 Shanghai Music Show!
 

The doors to the expo center opened and throngs of visitors from all over the world entered the hall and had a variety of different pianos: from classical Grand Pianos to artistic Upright Pianos, there is plenty to admire the massive exhibition halls.
Here once again meeting our friend Norbert at the Abel Hammer booth.
Last day of our trip to the Music China expo! It's great to see businesses we work with such as Hal Leonard.
We've had another great experience at the Music China 2018! Music and excitement filled all the halls as professionals and music lovers alike looked at instruments ranging from pianos to guitars to even harmonicas.
We enjoyed meeting with new suppliers to offer our customers a variety of quality products at the best prices.
As always, we work to learn what is new on the market and what we can do to bring our customers exactly what they need.
Blog courtesy of Gemm Piano Supply
© Copyright material is presented for viewing purposes only, and is not intended for copying or publication unless authorized by Gemm Enterprises INC.